It is commonly known that the versality and ergonomics of all children's products are very important to parents. It is better to buy one good product that will be universal than to buy several which fate is certain. That is why two new professional car seats have been introduced to our range of products: ULTRALITE (Infant car seat) and AeroFIX (Second stage car seat). You can also purchase a modern IQ base compatible with both car seats, which allows you to connect both seats directly to the car.
ULTRALIE CAR SEAT
ULTRALITE is a very light car seat – it weighs only 2.5 kg! The weight of the seat is very important especially in the first months of the child's life, when the seat also serves as a baby carrier and each additional kilogram is a heavy burden for the parent. It is worth emphasizing that the car seat, despite its lightness, is also safe (it meets the I-SIZE standard – it is a European standard for the safety of car seats for children under 15 months of age). The use of i-Size guarantees better protection of the child's neck and head in the event of a collision. The modern design of the car seat is also noteworthy.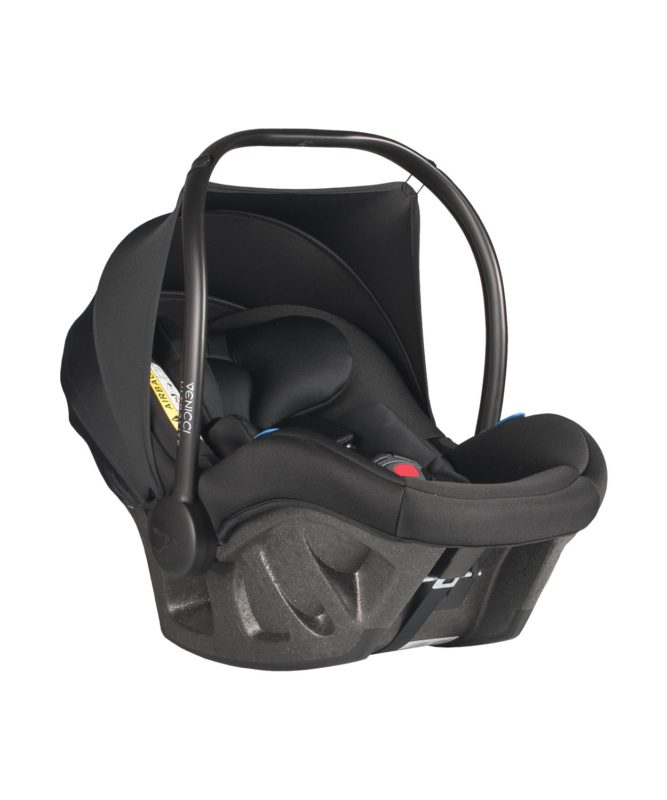 Venicci ULTRALITE Carseat
Grey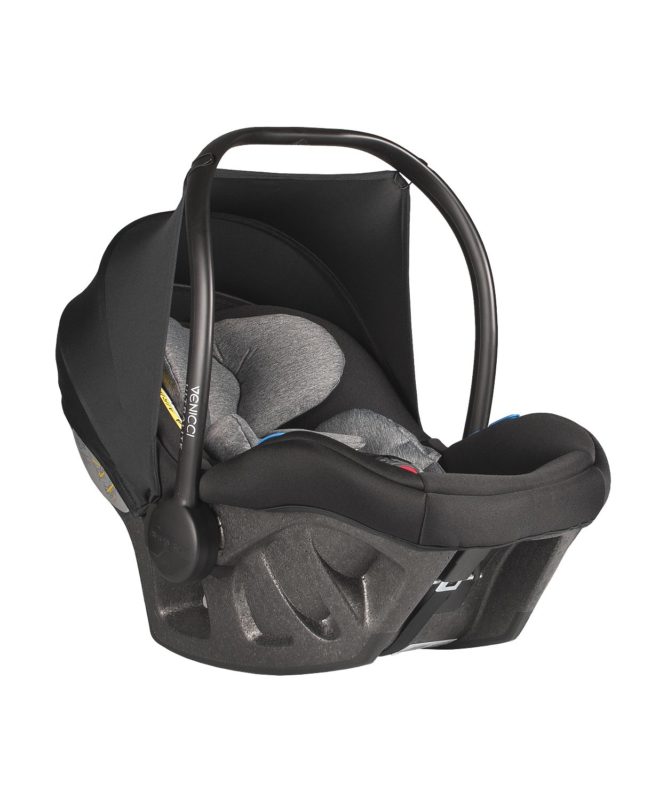 Venicci ULTRALITE Carseat
Grey
AEROFIX CAR SEAT
AeroFIX is a modern, comfortable and safe car seat in the category 67-105 cm and up to 17.5 kg in accordance with the new I-Size approval. Thanks to its design, it allows you to safely transport a child up to 105 cm tall rearward-facing. The AeroFIX car seat can also be installed alternatively forward-facing from 84 cm to 105 cm tall. The innovative side protection system minimizes the risk of side impact. The design of the AeroFIX car seat ensures optimal ventilation, which makes the car sear stand out on the market. It also significantly increases the child's comfort during travel. In addition, to increase the comfort of the little traveler, soft, high-quality materials, adaptive headrest and tilt adjustment were used.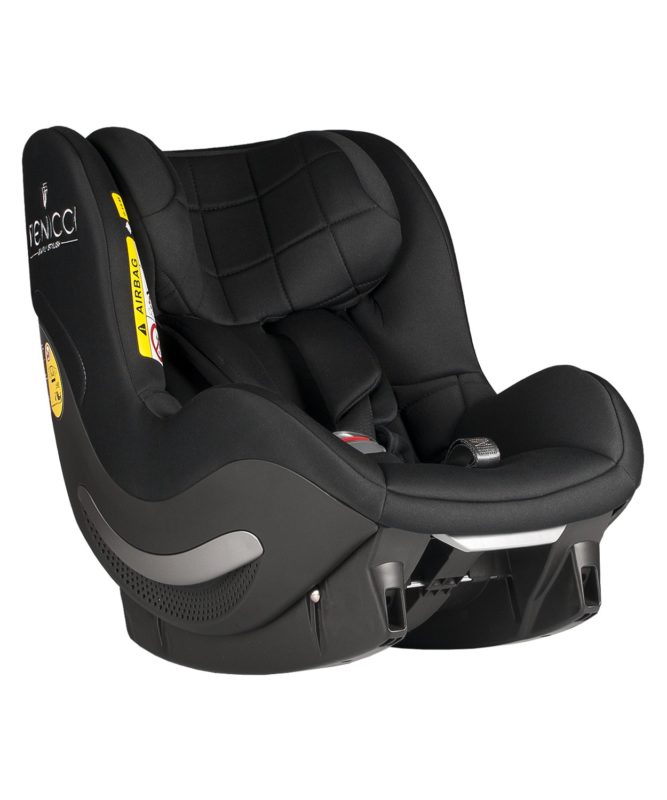 Venicci AeroFIX Carseat
Black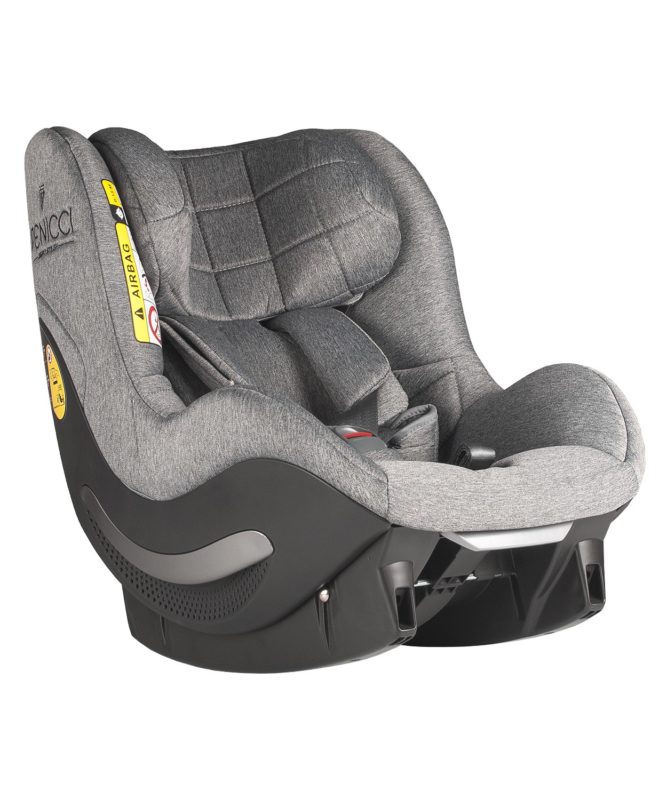 Venicci AeroFIX Carseat
Grey Melange
IQ BASE
The IQ base is completely different from most ISOFIX car seat bases. The special solution with one socket allows direct connection of both ULITRALITE and AeroFIX to a car (this means that the IQ base can be used when buying ULTRALITE and then AeroFIXfor up to 4 years!). Economic considerations are one thing, but the most important is safety and ergonomics. The IQ database uses a solution thanks to which the straps around the child are connected directly to the base, which significantly improves safety. In short – the energy generated during the collision "returns" to the structure of the car that suppresses it.