Saluzzo Graphite Wardrobe
DELIVERY BETWEEN 3-4 WEEKS!

RETURNS WITHIN 30 DAYS
Graphite
Subdued and dignified color that will add character to any children's room. An elegant, interesting proposition that brings harmony to the interior.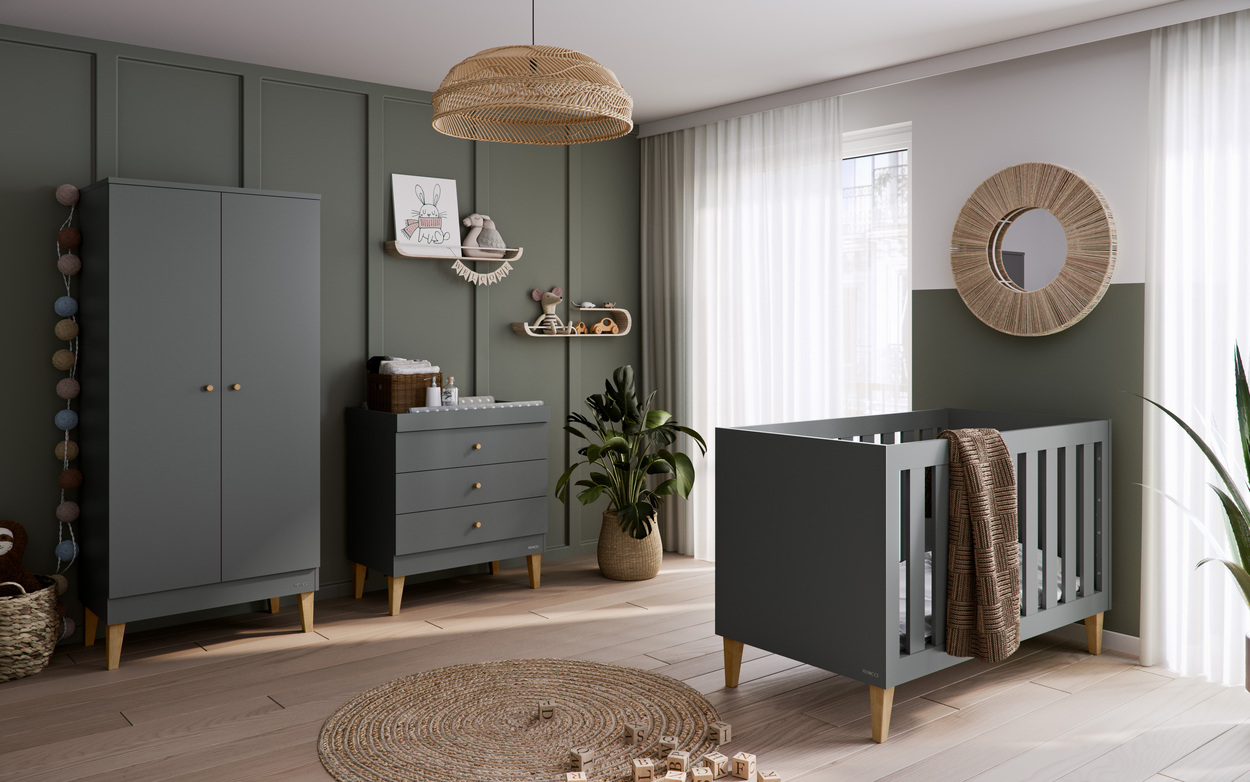 Designed based on a range of parents' needs
A modern, yet simple collection in a Scandinavian style. Designed not only for babies, but for parents as well. Focused on ergonomics and supporting the healthy development of the toddler, thanks to the solutions used. When you decide to buy a Saluzzo set, you buy furniture to last for years - the cot bed will be suitable up to approximately 4 years of age, and the highest quality of fittings and other materials will ensure its durability.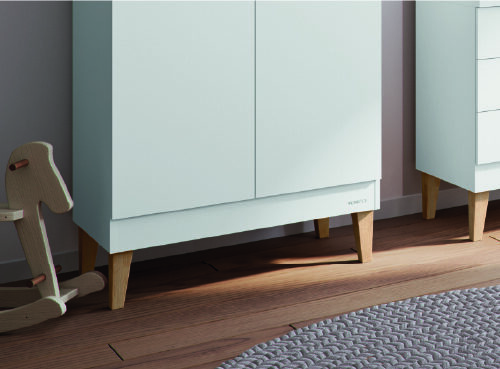 For small and large spaces
The furniture fits perfectly not only in large rooms, but due to its well-thought-out forms, it will fit perfectly in smaller spaces, too. You can arrange the elements at your discretion, creating a harmonious and safe space.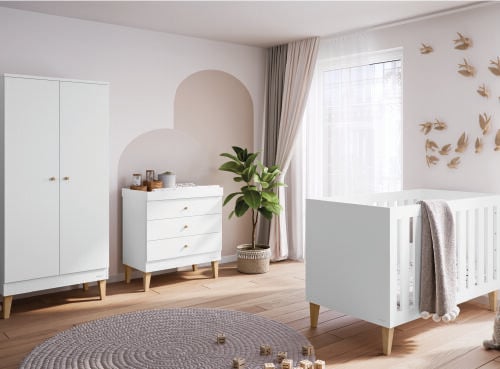 They create a cozy atmosphere
Each element of this collection has been enriched with wooden legs made of varnished oak. Thanks to them, the collection becomes cozier, which supports relaxation.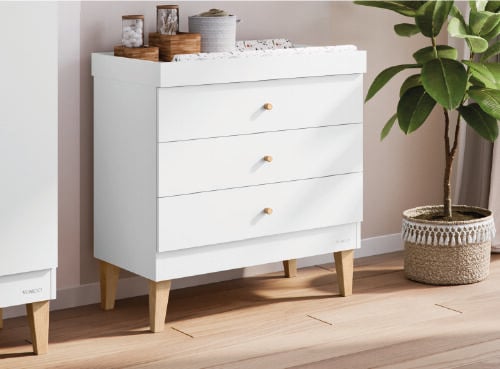 Furniture that grows with your child
Taking into account the use of the highest quality materials and proven solutions, we have created a durable product for years. What's more, the cot bed turns into the first bed for a child, which can be used up to approximately 4 years of age.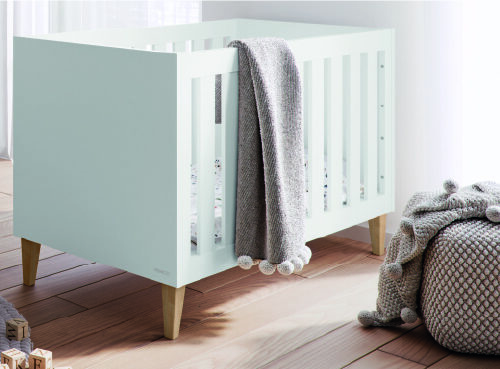 Wardrobe
A well-thought-out design perfect for clothes and accessories for babies and older children. Inside you will find two shelves and two hanging rails that will allow you to optimally arrange the space. The wardrobe is easy to clean and resistant to scratches and moisture. The handles and legs are kept in the same colours, thanks to which we have obtained an attractive, mono-coloured set.
Two shelves and two metal bars inside

Guarantee of the perfect use of space

Easy to clean

With only few hand movements, you can remove any dirt from the surface

Compact

Perfect for smaller size rooms

Lift obtained by legs

Makes it easier to clean hard-to-reach place