Saluzzo Premium White Cot Bed
DELIVERY BETWEEN 3-4 WEEKS!

RETURNS WITHIN 30 DAYS
Variant
What's included?
Eco Fibre Mattress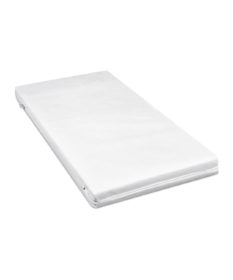 Luxury Spring Mattress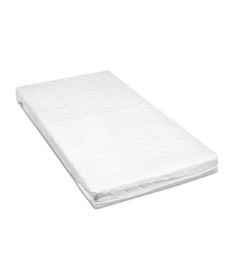 Premium Pocket Spring Mattress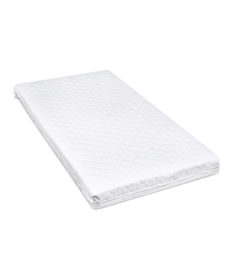 Premium White
White is an extremely universal and always fashionable color that will perfectly fit into any baby's room. Thanks to its neutrality, you can create a number of attractive arrangements with it.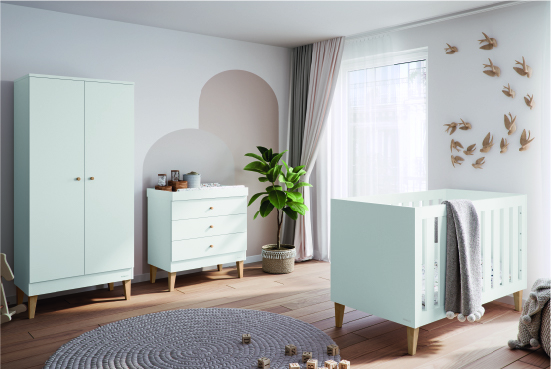 Designed based on a range of parents' needs
A modern, yet simple collection in a Scandinavian style. Designed not only for babies, but for parents as well. Focused on ergonomics and supporting the healthy development of the toddler, thanks to the solutions used. When you decide to buy a Saluzzo set, you buy furniture to last for years - the cot bed will be suitable up to approximately 4 years of age, and the highest quality of fittings and other materials will ensure its durability.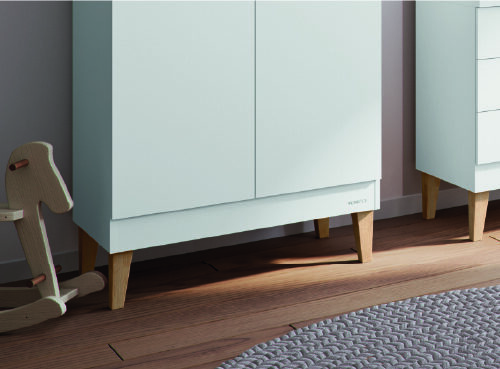 For small and large spaces
The furniture fits perfectly not only in large rooms, but due to its well-thought-out forms, it will fit perfectly in smaller spaces, too. You can arrange the elements at your discretion, creating a harmonious and safe space.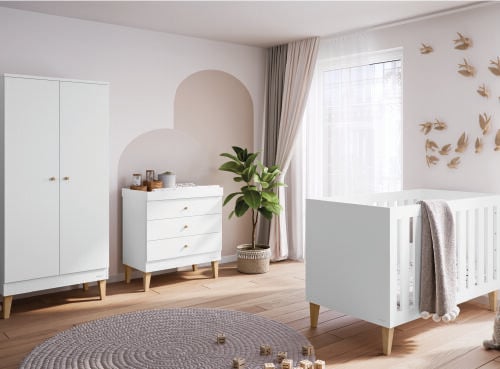 They create a cozy atmosphere
Each element of this collection has been enriched with wooden legs made of varnished oak. Thanks to them, the collection becomes cozier, which supports relaxation.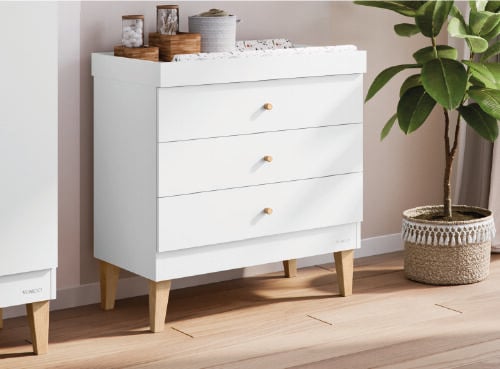 Furniture that grows with your child
Taking into account the use of the highest quality materials and proven solutions, we have created a durable product for years. What's more, the cot bed turns into the first bed for a child, which can be used up to approximately 4 years of age.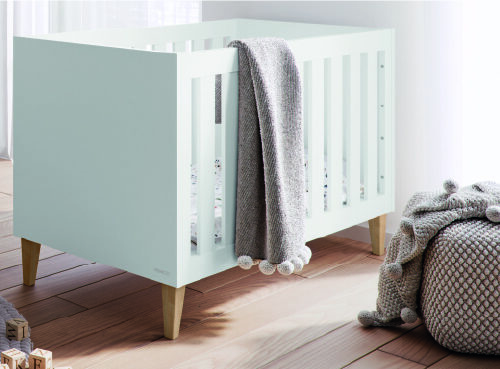 Cot bed
When the baby's cot is too small for them, you can easily turn it into a great-looking toddler bed. The ability to vary the height of the base on three levels is a smart way to adjust it to suit your child's needs as they grow. It is also a useful solution for maintaining a healthy spine and not putting strain on it when bending down to your baby.
Adjustable base height

3 different height settings to match each stage of baby's development

Grows with the child

It can be converted into a toddler bed which can used up to 4 years of age

Highest quality workmanship

Fittings and boards used are durable and can serve for years

Additional protection against mechanical damage

Our furniture is ready for all kind of challenges