Is there any better feeling in the world than dressing your bundle of joy in their favourite outfit, packing their bag and heading out for a stroll in their pram? The fresh air on your face, the excited look on theirs – and passers-by commenting on how cute your little one looks. Whether you're a veteran of being woken up at the crack of dawn or an ecstatic mother-to-be wanting to plan ahead, we'll be taking a closer look at how you could get the most from your next adventure together.
Why is a Pram so Important?
From newborn babies to toddlers, and even kids that are a little older, a good pram won't just be their go-to when they're tired and fancy a break – it will be their safety net, their support and even their portable naptime place. A good pram can go a long way to ensuring that your child is happy - and that's why it's such a great idea to pick the perfect one for your needs.
There are so many features and functions that making a decision can be a challenge, so we thought we'd share a little more about the unique aspects of prams, what they can do and what they are capable of, and then the decision will be over to you!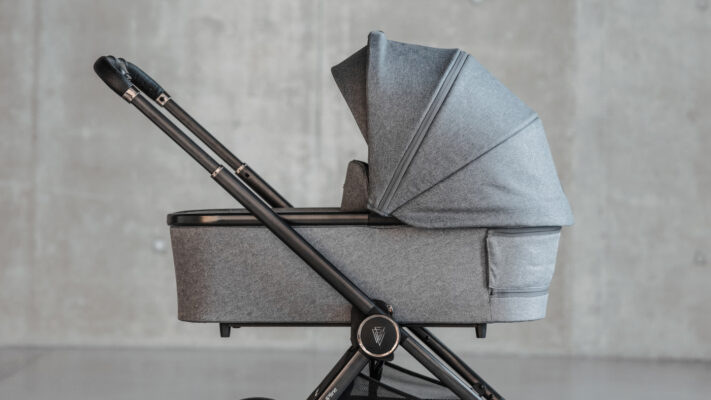 Comfort and Cushioning
One of the most noticeable things about a good stroller for kids is its level of comfort. Gone are the days of simple chairs with a little sponge – this is 2023 and the modern mother expects the best for her child. Fortunately, our Italian-designed prams combine an elegant aesthetic with an incredibly comfortable finish.
In fact, our Upline models don't just come in five luxurious colours, they also boast extra cushioning; making them ideal for walks of all durations, no matter if you're on a smooth pathway or rockier terrain. This means that you can ensure the comfort of your child wherever you're heading.
The more stable the stroller, the more time your child will want to relax inside of it, and this means plenty of fun to be had during days out, as well as a more enjoyable sleep (which will definitely give you a little peace and quiet).
Style
Comfort and style can go hand in hand; in fact, if you take a look at our range of Upline Strollers, you'll find that they emanate a traditional pram, with the added bonus of comfort and protection. The style of your stroller might not seem hugely important considering the priority being focused on protection, security and comfort – but you can still get all of this without sacrificing appearance.
What's better than emanating style every time you go for a stroll? Knowing that your child is protected, of course! And with our UV 50 filter on the fabric on all of our Upline models, you'll get to relax in the knowledge that your little one is being protected from harmful rays, without having to worry about fading. The fabric is also entirely water-repellent meaning that spills can be tidied up quickly and easily, as well as never having to worry about your baby getting wet if it rains.
A beautiful, modern pram can also become a talking point among your friends - and what better way to enjoy an afternoon walking through the park with the kids than with all eyes on their stroller?
Privacy
From protecting your child from sunlight, to giving them a little private time to doze off; a good pram will typically feature a cover that can be pulled down to shield your little one and offer them a comfortable cocoon. You could even combine this with additional features like fly and mosquito nets that can be pinned securely to add a little extra protection for your child's journey.
Not only do our Upline models all come with panoramic ventilation thanks to the clever design of the carrycot, they also feature hoods that can be opened up and expanded for a little extra privacy, as well as the booth having a roof with two options; additional protection and privacy when placed on the front, or hidden for your convenience.
No two children are the same, so it's always best to take into account that your child may want a little more privacy, may appreciate darkness instead of bright sunlight, or might prefer to feed quietly and without interference from the outside world.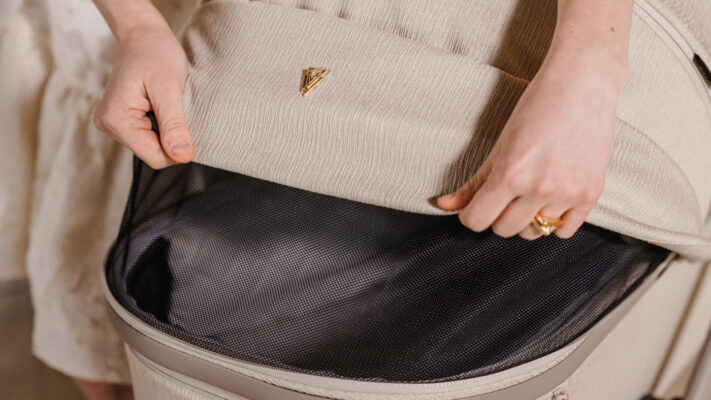 Storage
Most prams will come with underslung storage, or some form of compartment near the handles to help with transporting vital things like bottles, dummies and a change of clothing. We've even heard of mothers buying double prams even if they only have one child – simply to enjoy the spare seat to store more toys and accessories.
The great thing about strollers is that they are typically sturdy enough to store plenty, freeing up an arm for when you want to give your little one a cuddle.
Ventilation
There's nothing quite as important as good ventilation for your child, but how can you achieve this without leaving them open to the elements when inside their pram? It's easy really – simply opt for a well-designed stroller that provides ventilation and privacy. Take a look at our Empire range, for example.
They are open enough to keep an eye on your bundle of joy and ensure that they are enjoying the fresh air, while offering enough privacy and protection in the process.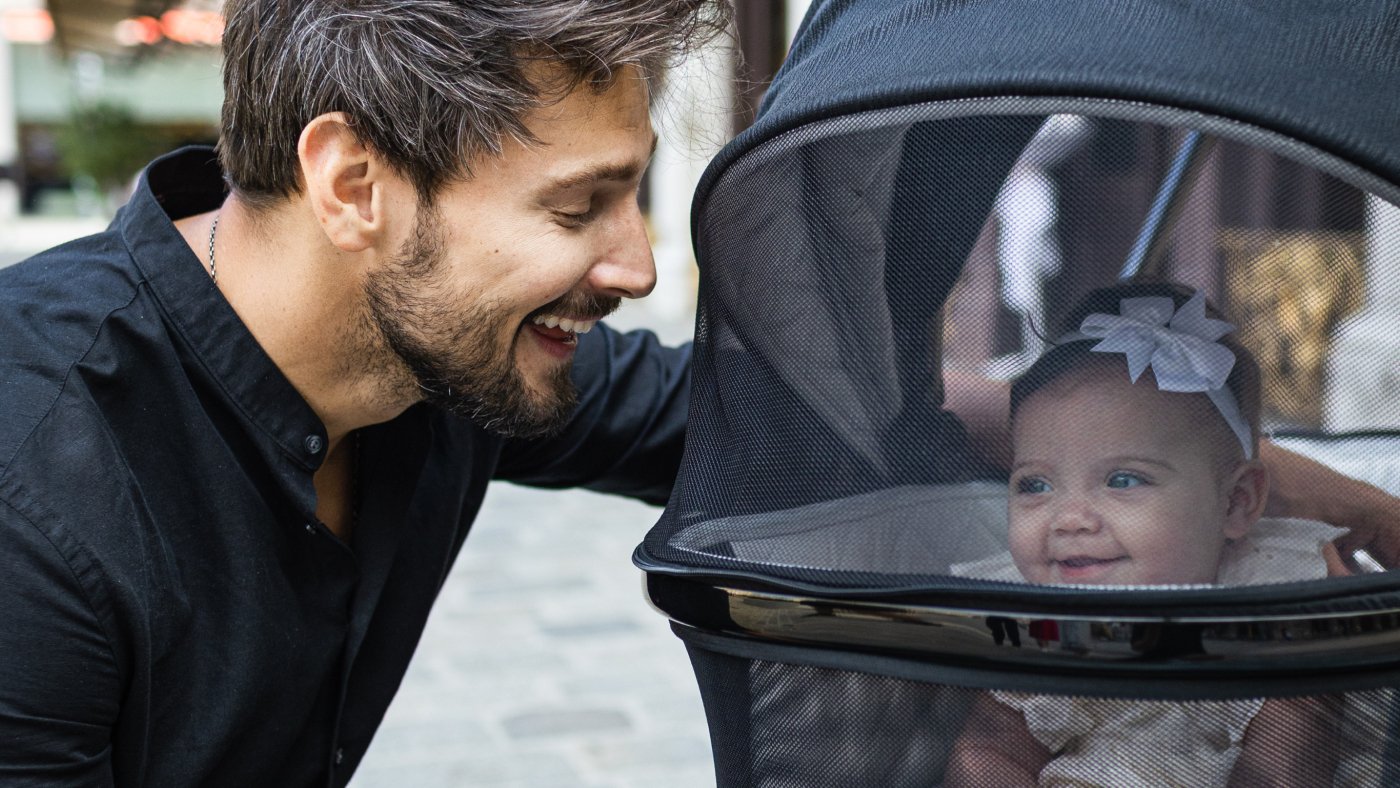 Accessories
Another amazing fact about modern prams is that they are often highly compatible with a range of accessories. For older children that can't go anywhere without a tablet to tap away on, you'll likely benefit from a compartment or pouch to store it in when not in use (as well as a power bank). For kids of all ages, an umbrella can add a little extra protection from the sun or rain, or maybe a Velcro (hook and loop) addition inside can make it easy for your toddler to place or remove their dummy or bottle.
When designing the Upline range of prams, we wanted to make sure that they were as versatile as they are efficient at looking after your child. From mosquito nets and rain covers, right through to footmuffs and even a changing mat – consider our Upline models your all-in-one stroller that's ready to tackle any adventure.
Accessories can be incredibly diverse, but there's no reason why you couldn't opt for as many as you want and then change them depending on the outing with your child.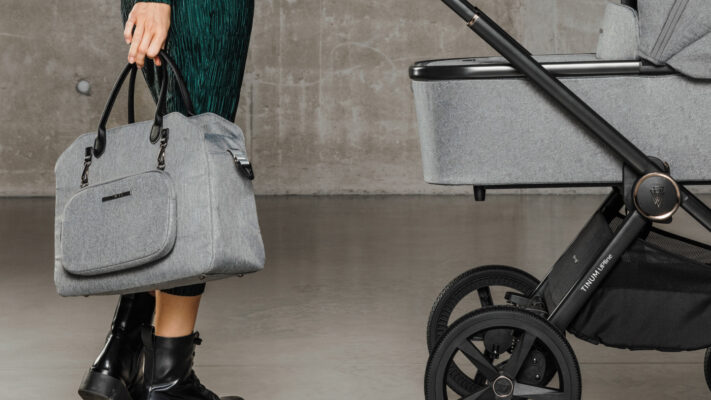 Prams for you and your baby
We all know that when our kids are happy, we are happy. So why not also enhance their safety, security, comfort and enjoyment in the process with a luxury pram that caters to their needs, too? At Venicci, we understand more than most just how much of a difference a stylish, affordable baby stroller can be to your days out and that's why so many mothers come to us for all of their pram needs.