Buying a baby pram is one of the most important decisions a new parent must make. However, the question is which pram to buy and when to do it.
Are there any universal rules to follow? Just a quick scan of the forums for parents-to-be will show that opinions differ widely in this field. After all, there are so many factors to consider – from organising the household budget for baby shopping to personal preferences and even traditions or beliefs.

We want to show you some practical shopping tips to help you decide when to buy a pram for your little one. What should you look out for? Please have a look at our short guide for future parents!

When is the best time to buy a pram?
There is no standard way of buying a set for a newborn baby. Some parents buy items systematically throughout their pregnancy, while others rely on one big purchase. Some wait for promotions and sales; others have their favourite brands and are loyal to them.
Each method may have advantages and disadvantages, depending on the person. It is worth remembering, however, that purchasing a pram or bedroom furniture is much more long-term than buying clothes that a child will quickly outgrow. Therefore, purchasing a pram or pushchair should not be made on the impulse of a moment but after careful consideration.
We have already written about what you need to consider in another post on our blog, so be sure to check out our "3 things to consider before buying a pushchair" article.
When to buy a baby pram? Early in your pregnancy, you might not yet know your baby's gender, which can be important if you want to personalise your purchase. However, at the end of your third trimester, you may feel tired and need to rest more often, so it is better to have your baby pack already.
These are just some of the aspects to consider. What are the others? Answer the following questions to simplify your decision.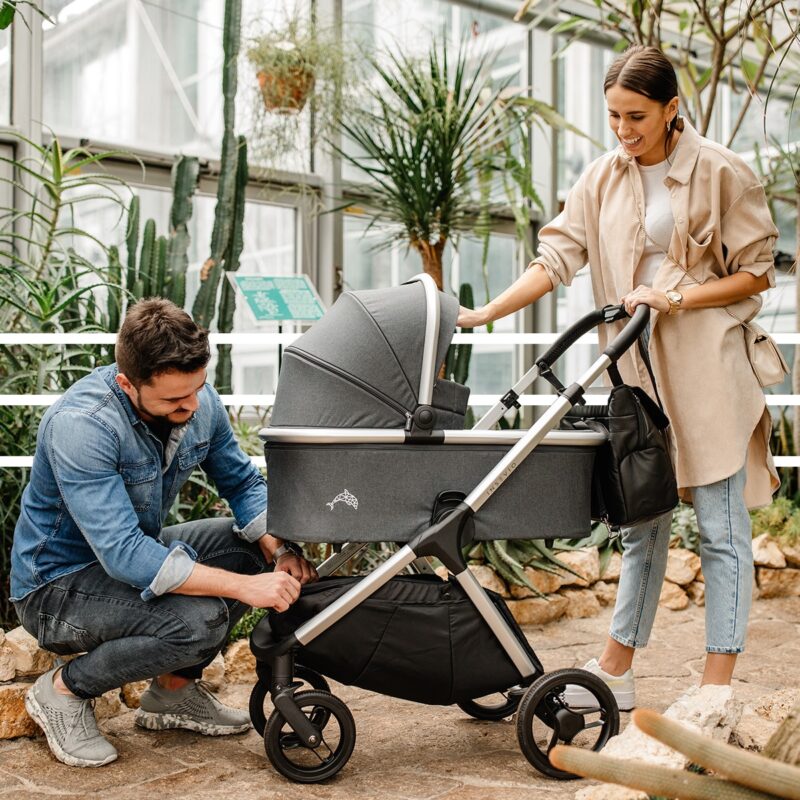 When should you buy a pram?
Do you already know the baby's gender (baby's gender is usually visible after 12 weeks of pregnancy)? – There are many universal prams, but some parents prefer a gender-specific colour – such as the Upline Misty Rose Pram in pastel pink for girls.
Do you have enough space to keep a baby pram in your home/apartment? – Although most models fold up easily, it is worth considering this, especially if you are still waiting for your child's nursery to be furnished.
Do you have a specific budget? – Before you decide on a purchase, consider your budget and how much you are prepared to invest in the item. Some brands have promotions, so keep an eye on your favourite products for a while to find the best price.
Are you feeling well during pregnancy? – Everybody is different and goes through this special time differently. Some women are active until their last pregnancy day, while others need more rest. Moreover, the situation can change from day to day, so it is better not to leave important decisions, such as buying a pram, until the last minute.
Finally, it is interesting to note that many beliefs and myths say, for example, that you should wait until after the baby has been born to shop or keep the things you have bought outside your home. This is the wisdom of a time when medicine and technology were much less developed, and people tried to find higher planes in various misfortunes.
And while many of these expressions add colour to everyday life, some can be hurtful or problematic. Remember that there is nothing wrong with completing a baby's set too early. Let your needs be your guide, and make the experience of preparing for your baby's arrival a time of pure joy.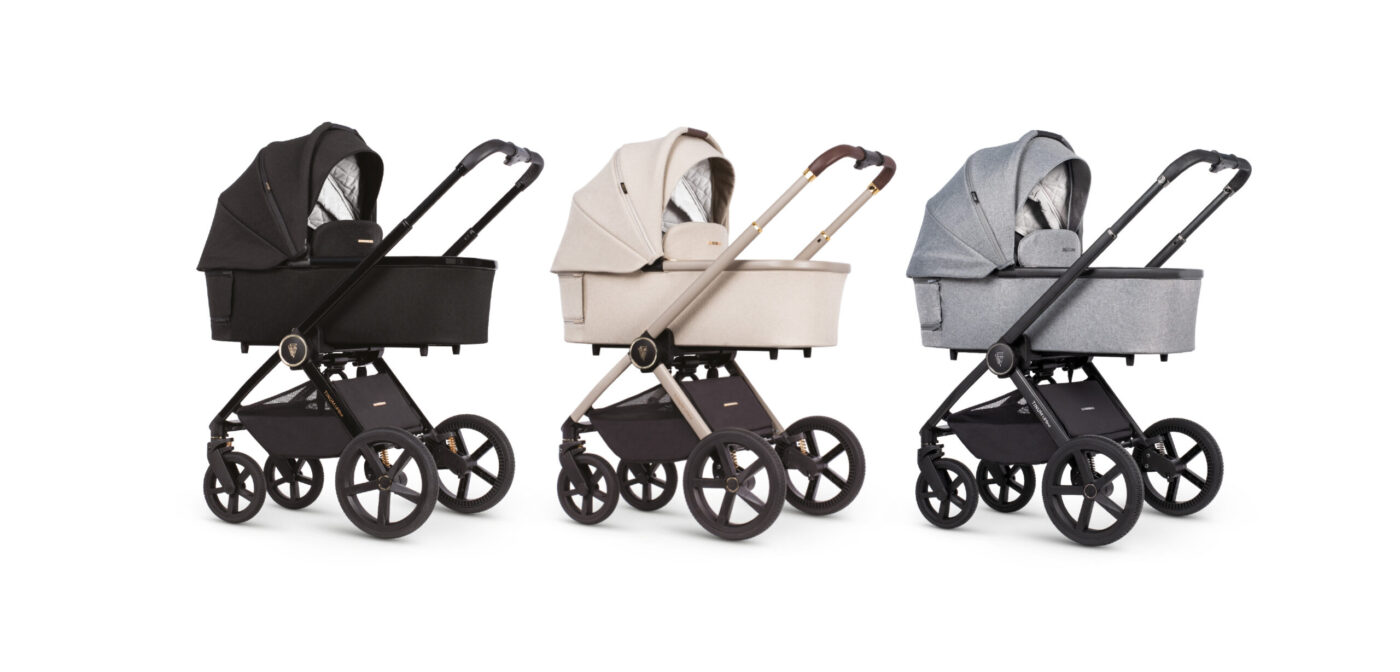 When to start buying a pram?
If you are reading this article, you are probably already in the process of putting your baby's nursery together. We hope this article has cleared up any doubts you may have. And if you still have some, we have a quick guide to help you choose the best pram.
"How to Buy the Perfect Pram: A Buying Guide" will make it easy for you to find the appropriate pram to suit your individual needs, style and preferences in terms of practicality and design. After all, travelling with your little one is not just about functionality (although we have considered that in our products), but also about comfort and enjoyment. And that is what we want for you every day!
Prepare yourself for family expansion by exploring our wide selection of prams and pushchairs!